Do you know that it is possible to move a photo gallery from one client to another in ISPadmin 5? If not, you might want to take a look at the following text.
Photodocumentation can be found in Client card / Photo gallery.
First, you need to find the photo gallery that you want to move to another client.
Then, click on the Move photo gallery button.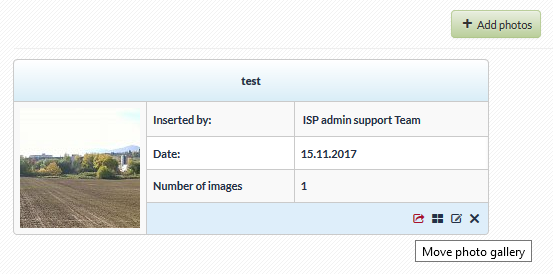 In the list that appears afterwards, you can find the client to whom you want to move the photo gallery.
Click on the Move photo gallery button.

Finally, confirm the action. The photo gallery is moved to the selected client.
Did this article help you?