If you find out that there are columns missing from a table on a certain page, check whether the page includes an option to set it up.
The same applies if there are columns missing from a CSV or PDF file.
Check whether there is a grey icon with three white lines beneath the Clients / Home tab.

If there is such an icon, click on it.
A form appears in which you can choose what you want to appear on the page or in the corresponding export file.
This is, for example, the form that is displayed when you click on the icon in the Clients / Contacts tab: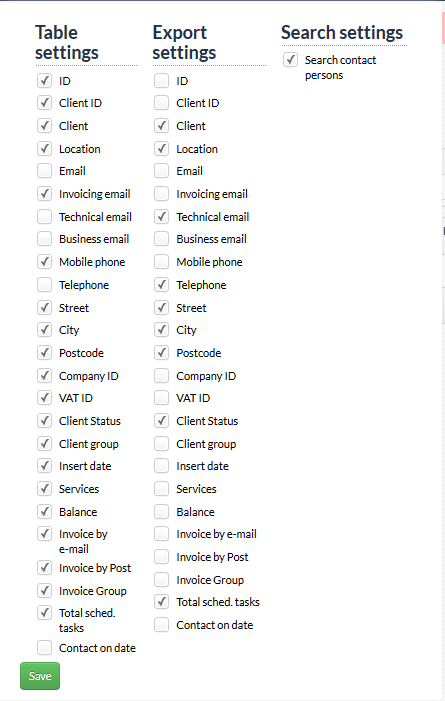 Change the settings and save the form.
Did this article help you?