In your text editor, create a contract template in RTF, DOC or DOCX format. When creating the template, use system variables instead of specific data where applicable.
Upload the template to the system in Settings / Contracts / My templates. Click on the New template button, enter the file and possibly also choose a type (Settings / Contracts / Types tab, for filtering purposes). Save the form.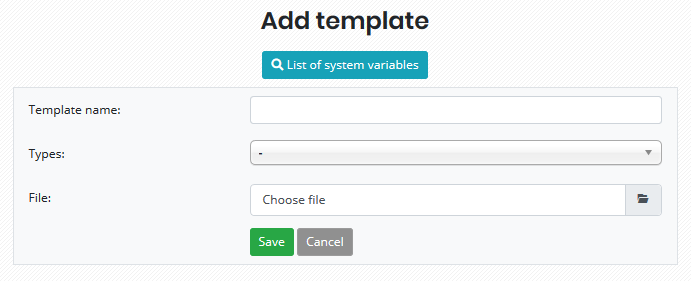 In Client card / Contracts, click on the New contract button. Choose the template. If the template contains any system variables that are related to one specific active service, it is necessary to select the service whose data will be used during contract generation.
If the pdf_automatic_convert item in Settings / Syst. settings / General is set to 1, the contract will be automatically created in PDF format too.
Did this article help you?