In ISPadmin we left the layout based on obsolete nested frames and switched to a layout using modern AJAX technology. We also streamlined the menu. What does that mean for you?
You can bookmark frequently used pages in the browser.
Menu navigation is faster and smoother. No more waiting to have a nested menu displayed. It appears immediately.
There is no flickering when switching pages.
You can roll up the menu in each page with the arrow on the right of the menu to gain more space for displaying the rest of the page.
The system is better optimized for displaying in small screens of mobile devices.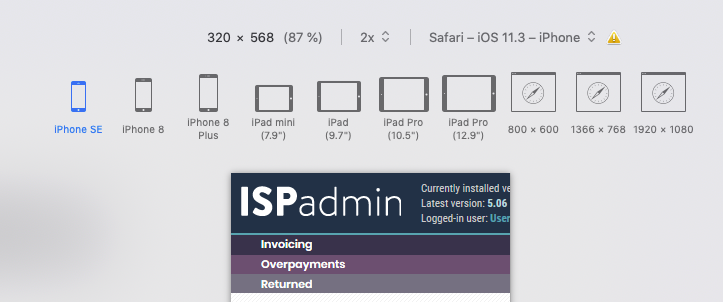 In addition, we added the User Settings to ISPadmin, which is displayed after clicking on the figure icon that is located next to the logout icon. In this setting you can change the type of menu you are using. You can choose either Default or Compact menu.

The Compact menu works on the breadcrumbs principle. Especially experienced users, who already know the ISPadmin menu structure and do not need to have it displayed, will appreciate it.