Service jobs: Any number of technicians and invoice items
Have you ever needed to create a service job (task) for more than 3 technicians? Have you ever wanted to add more than a few invoice items to the task? ISPadmin 5 has you covered.
By default, the system provides you with 3 Technician menus. If that is not enough, you can add more by clicking on the Plus button. You can remove some of the menus by clicking on the Minus button.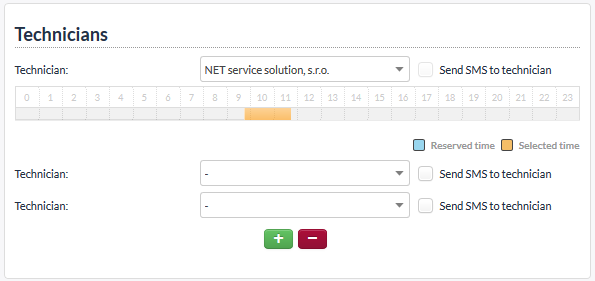 If you chose a particular client from the relevant menu and if the task is completed, you may enter any number of invoice items into the system. The Plus and Minus buttons are available again.